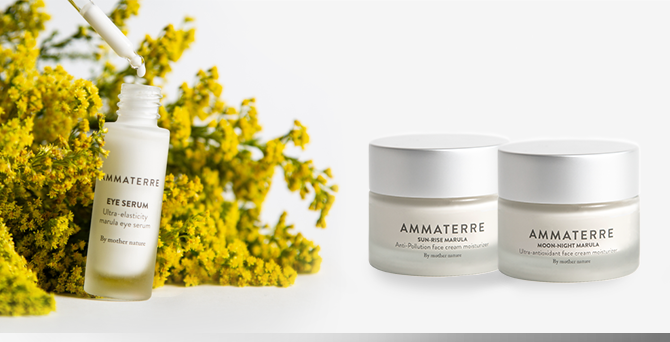 Victoria Cohen couldn't resist to the charm and benefits of our products!
Living the Ammaterre experience was enough to fall in love with them.
Keeping your skin hydrated is very important, especially if you want your makeup to come out flawless & Mayra Bermúdez knows it!
That's why she uses Ammaterre everyday.
The texture and color of Ammaterre caught Francris Arata who can clearly notice the change on her skin and she's loving it!
From the very first time Stephanie Ramirez lived the experience Ammaterre offers she knaew she was going to be the most faithful client!